Description
Notice:


Since Betaflight is open source software, self-flashing the firmware will likely result in an unstable working product.
For your safety, the propeller must be removed for the Betaflight setup.

 
MAMBA MK4 H743 V2 Flight Control 30mm/M3 

MCU: 480MHz STM32H743
GYRO: DUAL ICM-42688-P
Target:MAMBA H743_2022B
OSD: Yes
Blackbox: 128M Flash Memory
Barometer: SPL06
Uarts: 8Set
I2C: Yes
F.Port: Yes
RSSI: No
Buzzer Pad: Yes
CURR Pad: Yes
ESC Signal: 8 Set
ESC Soft: Dshot300/600/1200
ESC Telemetry: Yes
Power Led: Yes
LED Controller:BF LED/MB LED
AIR UNIT Port: Yes
WIFI: SpeedyBee APP
VTX Switch: Yes
Receiver Protection: Yes
TVS Protection: Yes
BEC:3.3V 0.5A& 5V 3A& 9V 3A
Input: 3~6S Lipo (12.6~25.2V)
Mounting size: 30.5mm/M3

Supply :
8pin sh1.0 ×1
AIR UNIT sh1.0 ×1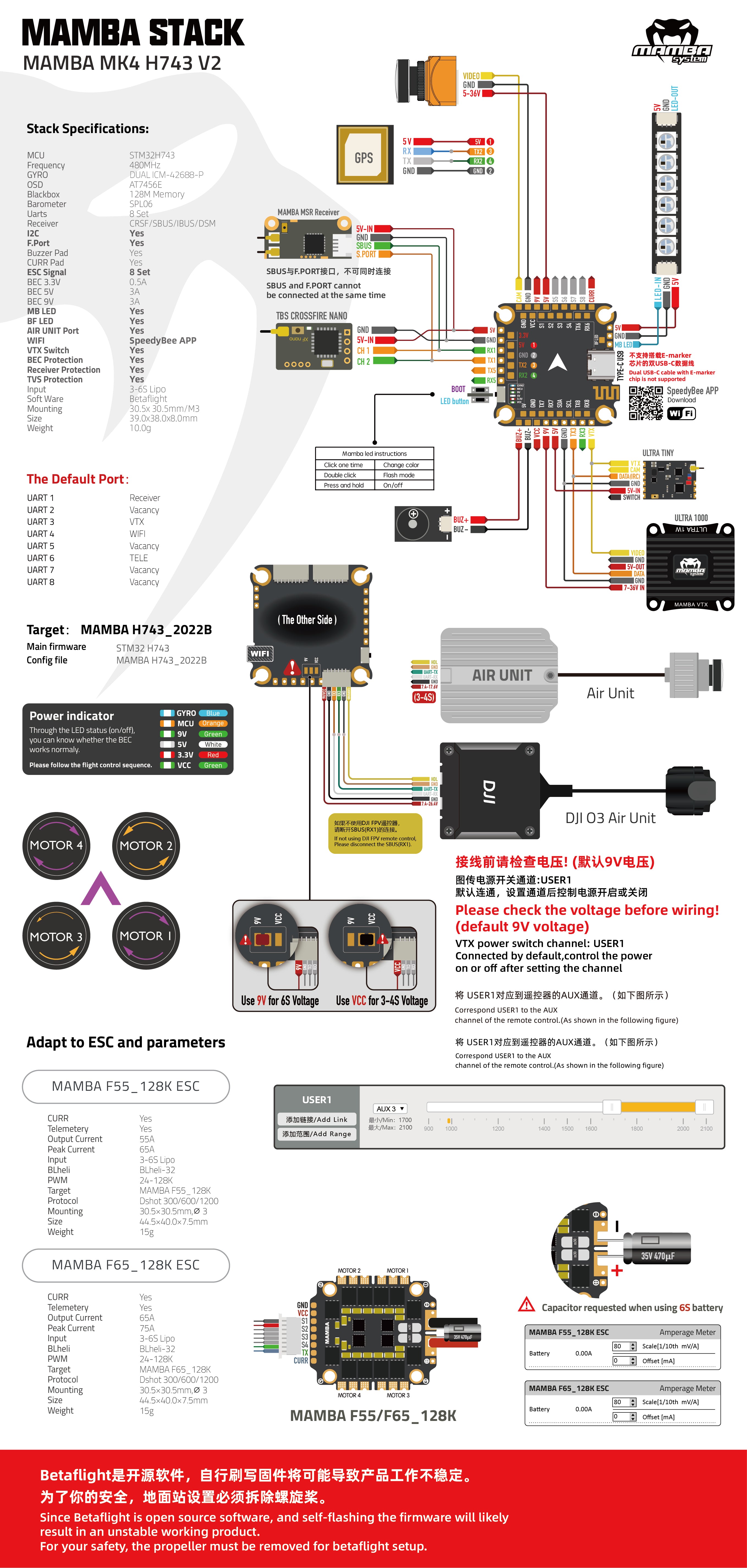 Payment & Security
Your payment information is processed securely. We do not store credit card details nor have access to your credit card information.