Description
Roma F5 Frame Kit Specification
Roma F5 Frame:
Wheelbase :218mm
Weight :120g
Prop Siza :5 inch
FC Mounting: 30.5×30.5(M3)&20×20mm(M3)
Motor Mounting:16mm
Top Plate 2.5mm
Bottom Plate 2.5mm
Rated Volitage(Recommendation):3-6S
bai Aluminum alloy:7075
carbon fiber:T300 3K
Injection Part:Camera Metal Mount Protector ,Arm Protector,Univeral Adjustable Gopro Mount
Roma F5 DJI Frame:
Wheelbase :226mm
Weight :135g
Prop Siza :5 inch
FC Mounting: 30.5×30.5(M3)&20×20mm(M2)
Motor Mounting:16mm
Top Plate 2.5mm
Bottom Plate 2.5mm
Rated Volitage(Recommendation):3-6S
bai Aluminum alloy:7075
carbon fiber:T300 3K
Injection Part:Camera Metal Mount Protector ,Arm Protector,Univeral Adjustable Gopro Mount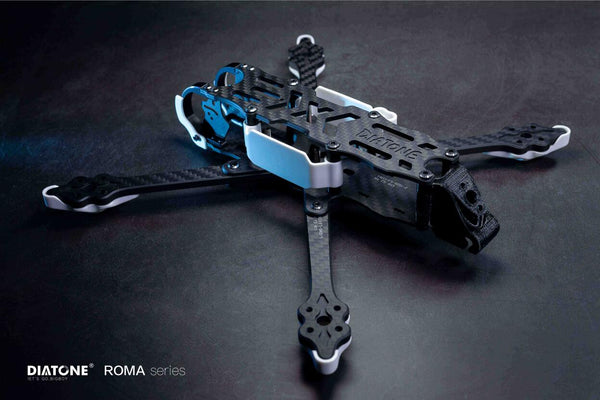 Diatone Roma Series with excellent crafts and surpassing freestyle FPV Drone.
You will get maximum control over your drone by Roma Frame. To provide the best flying experience for our customers, we've incorporated an exclusive design of injection-molded parts to fit into the side of the frame, making it not only the best-looking drone on the market, but also improve compatibility with users. Beginners not only get added protection but also pilots of all skill-level can enjoy better flight feel and performance.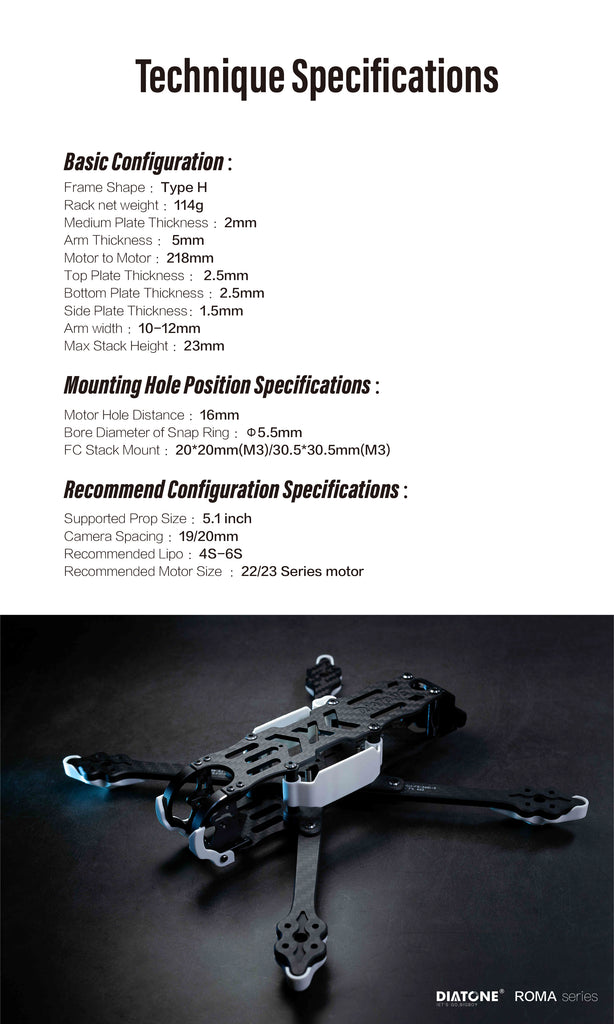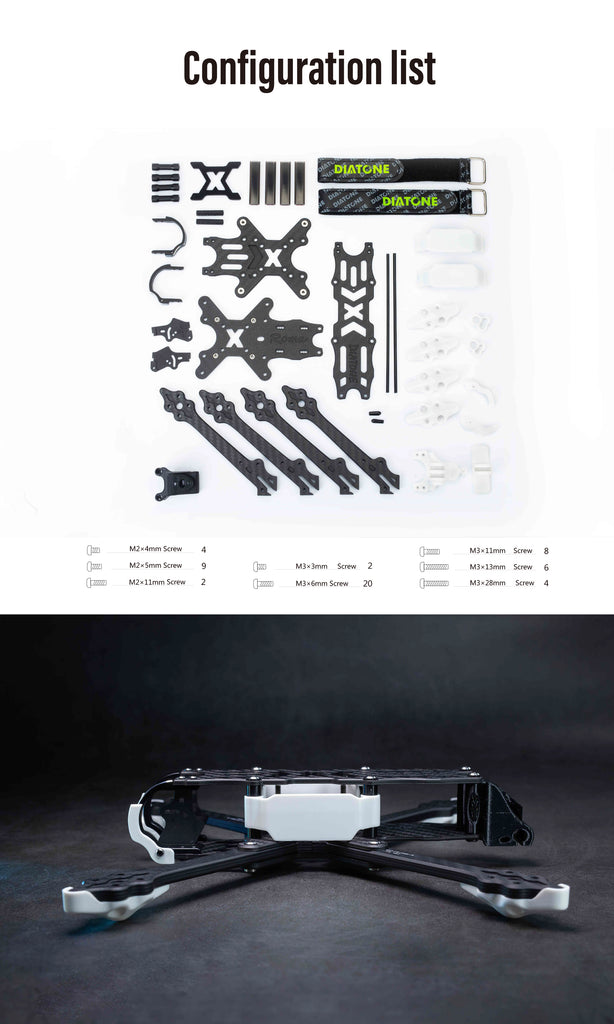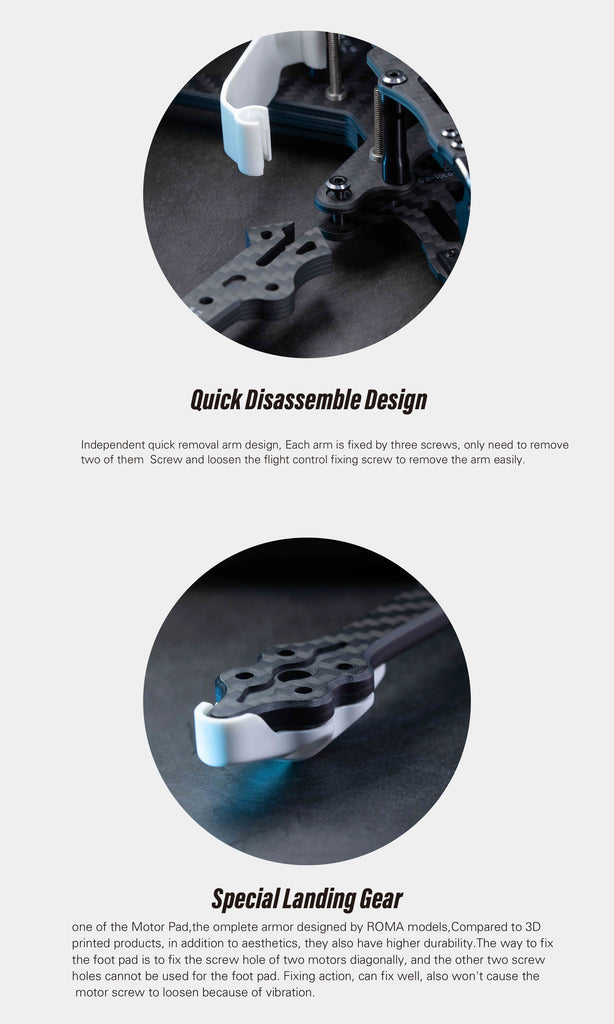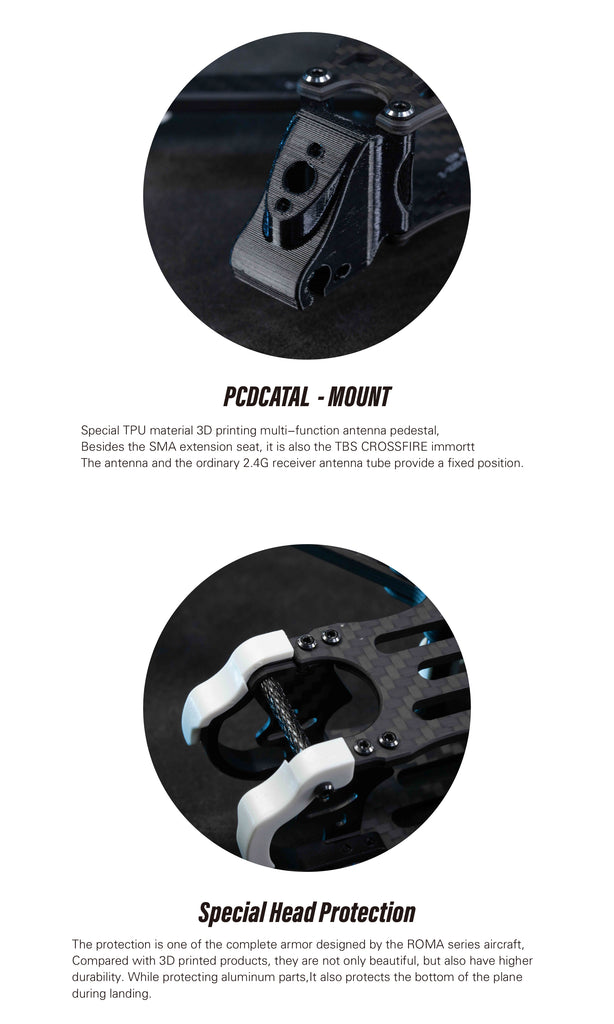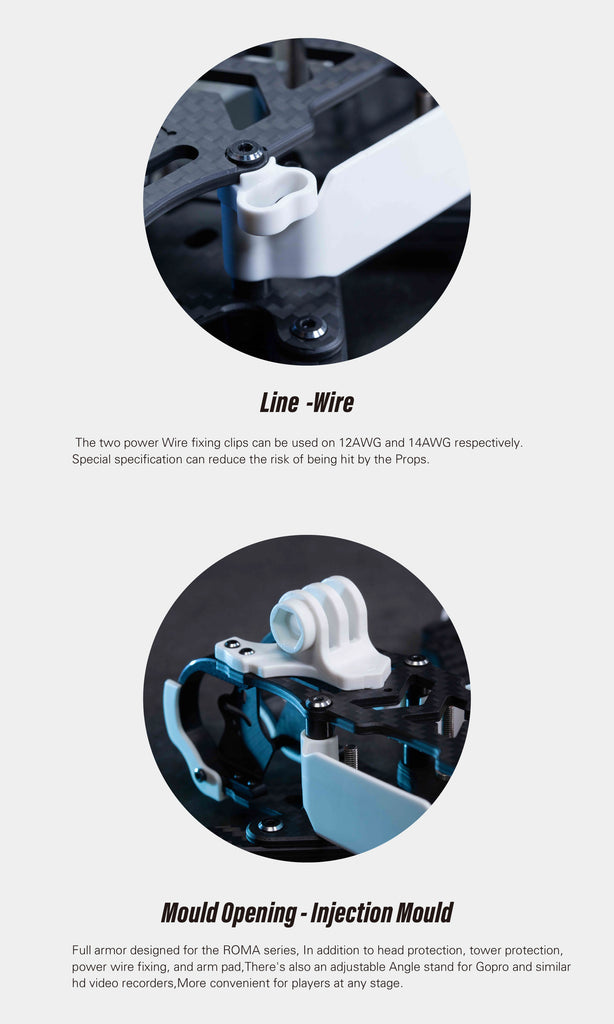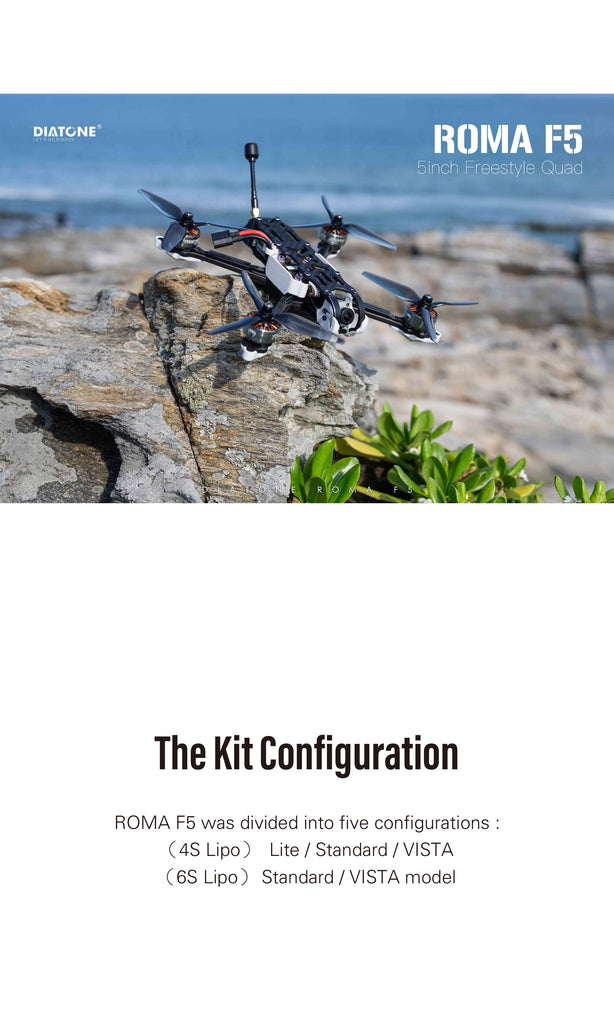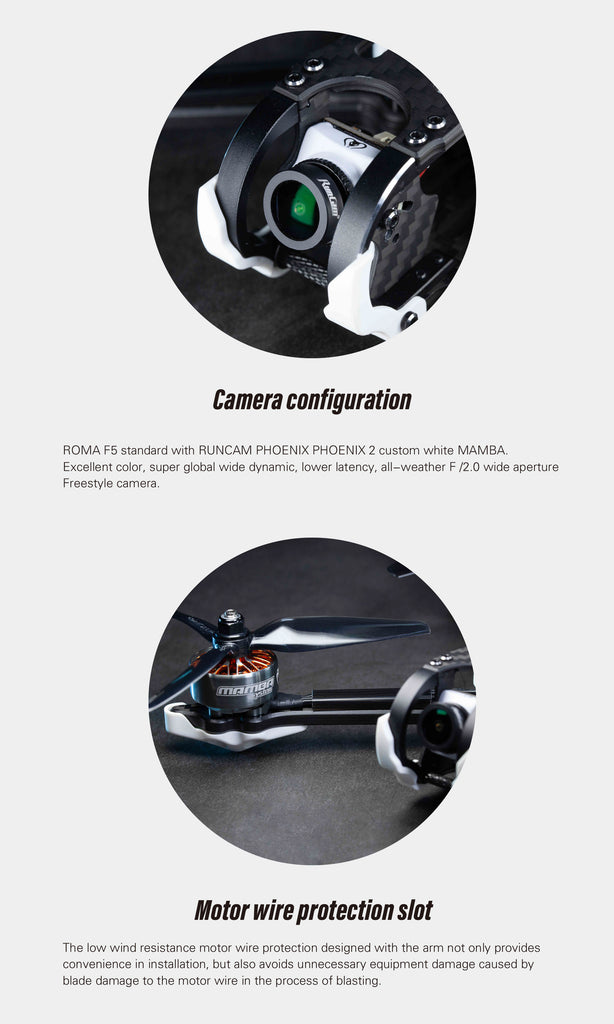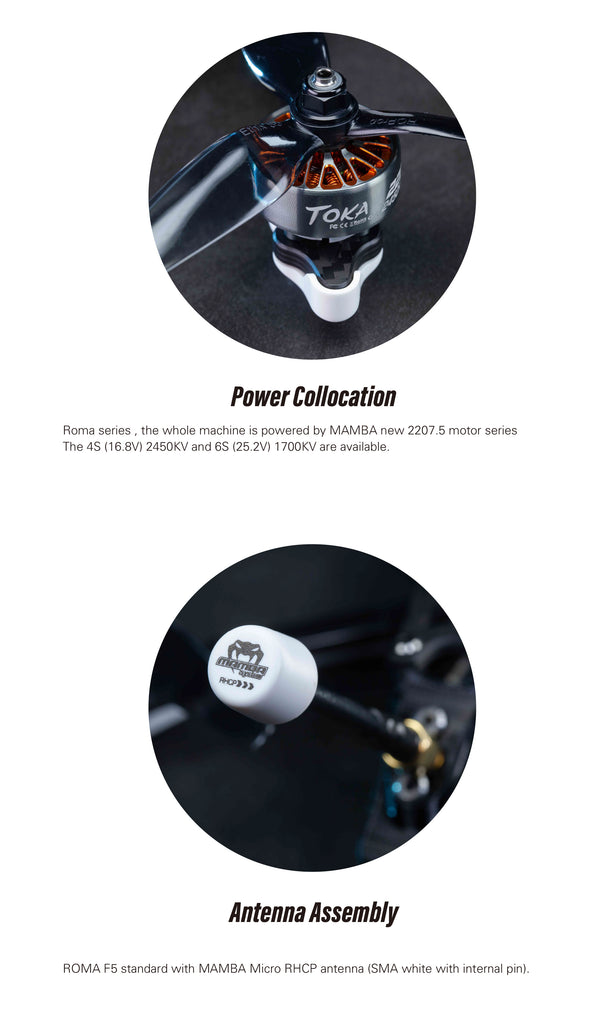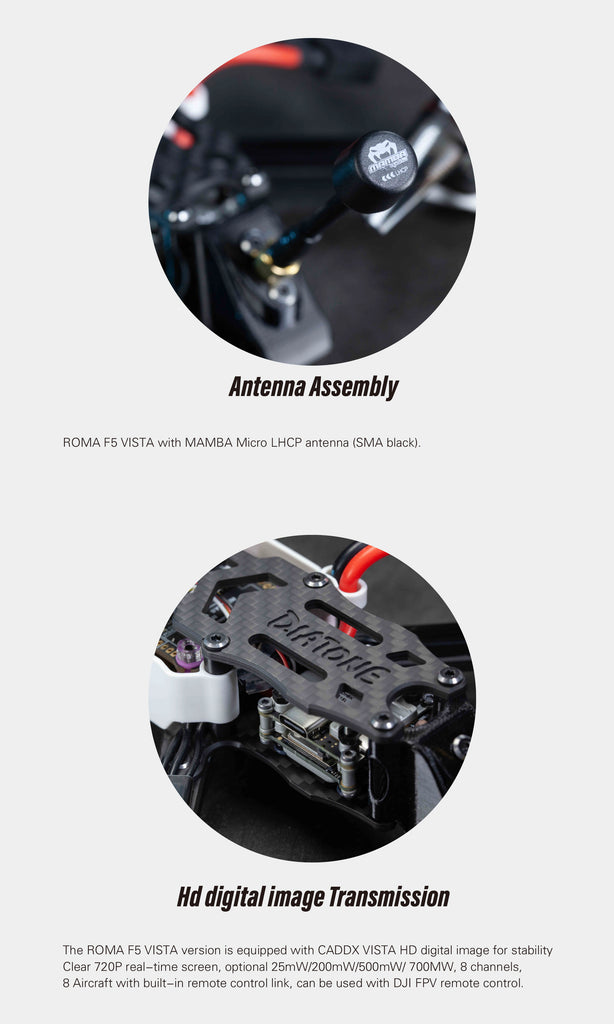 Payment & Security
Your payment information is processed securely. We do not store credit card details nor have access to your credit card information.