Description
Note:Since STM32F722 heat large , please leave at least 5mm interspace at both sides of the FC with nothing covered to make sure a good air circulation.
Specification:
Mamba DJI F722 MK2 Flight Controller 
MCU: 216MHz STM32F722RET6
GYRO:MPU Series Six-Axis
Barometer: Yes
OSD: Yes
Blacbox: 16M Flash Memory
Uarts: 6Set
ESC Soft: Dshot300/600/1200
ESC Telemetry: Yes
Power Led: Yes
LED Controller:BF LED/MB LED( 4 Set 2812 LED)
F.Port: Yes
RSSI: Yes
Buzz: Yes
Input: 3~6S Lipo (12.6~25.2V)
TVS Protection: Yes
BEC:3.3V 0.5A& 5V 3A & (DJI)9V 3A
MOUNTING: 30.5mm,M3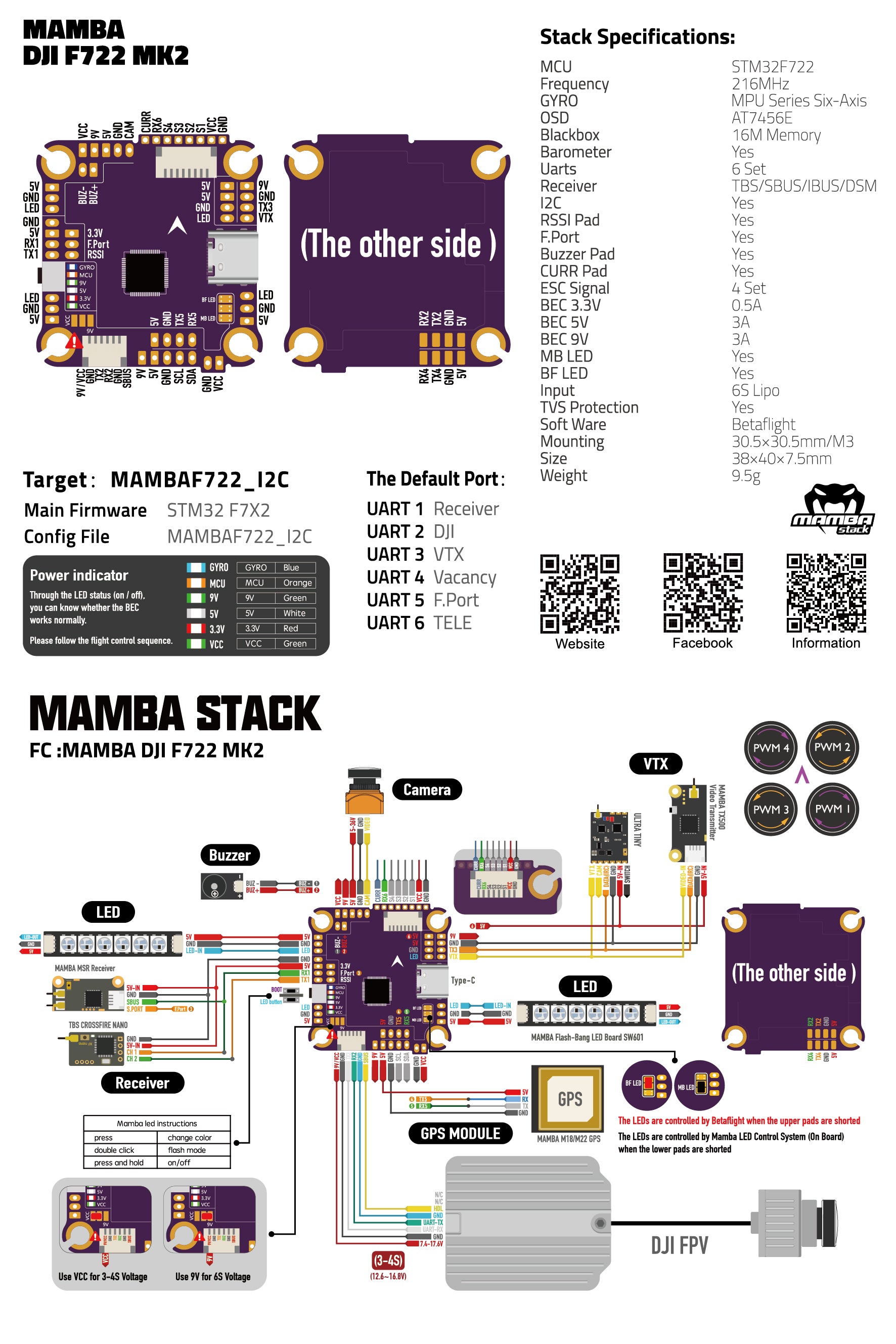 Payment & Security
Your payment information is processed securely. We do not store credit card details nor have access to your credit card information.