Description
FIRMWARE TARGET

:

Betaflight MAMBA F411

/

EMU Mamba F411

Specification:
Brand Name: Mamba
Model: MAMBA F411AIO  Dshot600 4S

MAMBA F411AIO
-STM32F411
-Input voltage 2-4S Lipo
-Gyro: MPU Series Six-Axis
-2x UART ports
-OSD inbuilt
-BEC 5V 1.5 A  
-Mounting holes: 25.5 mm M2
-Weight: 7g
-BF target : Mamba F411


-Input voltage : 2-4S LIPO
CONTINUE CURRENT: 25 A×4                                                                                                                           
-ESC protocol: pwm, oneshot125, multishot, dshot150, 300, 600, etc.
Package Included:
MAMBA F411AIO 25A  Dshot600 4S *1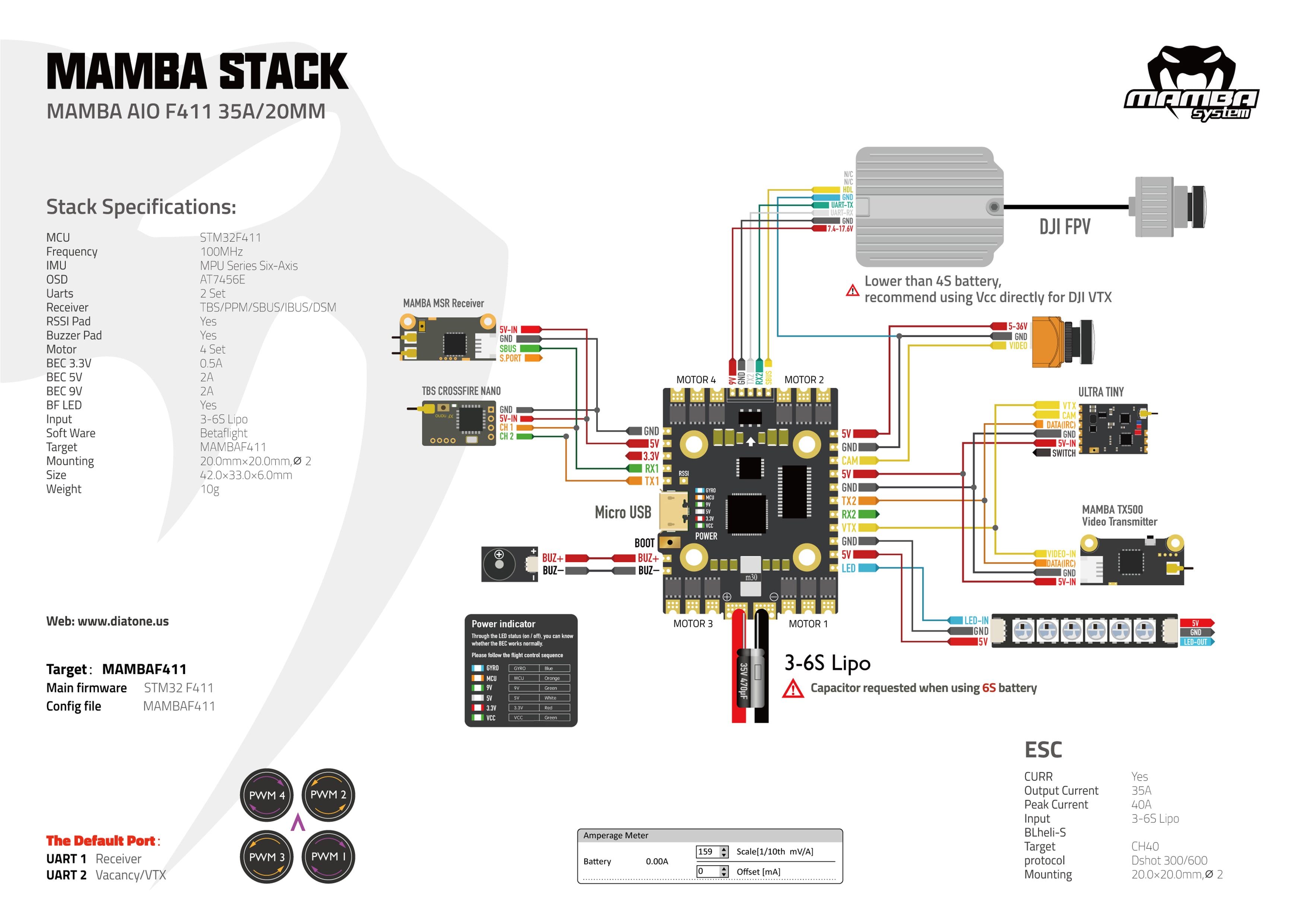 Payment & Security
Your payment information is processed securely. We do not store credit card details nor have access to your credit card information.