Description
Specification:

Diatone has introduced a number of changes to the newly optimized Roma F5 V2, including the stiffness and strength of the frame arms. We've also strengthened the metal parts at the front of the frame and upgrade the alloy material from 7075 to titanium steel. For that extra high-end, tactile quality, we've treated the surface of the metal parts as well and changed the screws fixing the metal parts from M2 size to M3-sized specifications. 
For our digital HD fans, we haven't forgotten you! This time, we've; added mounts for the twin DJI antennas. 
Roma F5 V2's injection-molded protection parts not only add a dash of color with our new color options but also offer better protection for your gear. The GoPro mount angle can be adjusted for faster changes on the fly. For the best flying experience, the V2 comes in a slammed configuration for stability.
Roma F5 V2. DJI Air Unit Version
Camera: Caddx Micro 
Antenna: MAMBA Ultras 
VTX: DJI Air Unit
FC: MAMBA MK4 F722 APP
ESC: MAMBA F55-128K
Motor:
4S:MAMBA TOKA 2306.5 2770KV Green
6S: MAMBA TOKA 2306.5 1770KV Green
GPS Module M22
Weight:400g
Roma F5V2 VISTA HD 6S
Camera: Nebula Pro
Antenna: MAMBA Ultra LHCP
VTX: CADDX VISTA
FC: MAMBA MK4 F722 APP
ESC: MAMBA F55-128K
Motor: MAMBA TOKA 2306.5 1770KV Green
GPS module: M8PLUS
Recommend lipo size:not including
4S:1050-1300mAH
6S:1300-1500mAH
Receiver optional:
Mamba MSR Receiver(Frsky RXSR)/ TBS CRSF Receiver/Frsky RXRS Receiver

Accessories Pack:
HQ Props S5 *1
Injection suit *1
Buzzer *1
Lipo Strap *2
Universal Adjustable Gopro Mount *1
M2 Screws Pack*1
M3 Screws Pack*1
20mm PC isolation Sheet *1
30.5mm PC isolation Sheet *1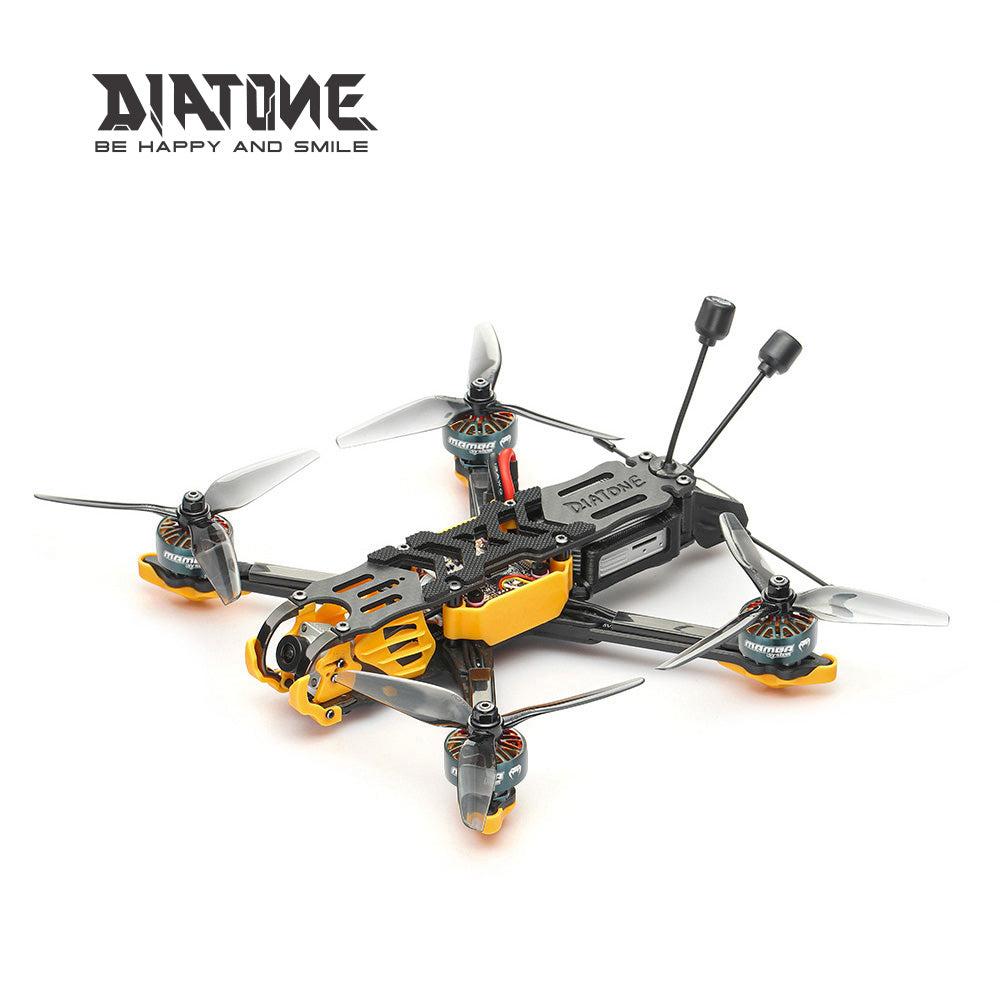 Payment & Security
Your payment information is processed securely. We do not store credit card details nor have access to your credit card information.